From November 15 to 18, electronica, the most important biennial event for the global electronics industry, was held at the Munich New International Expo Center. The exhibition area reached 190,000 square meters, with more than 3,000 exhibitors.
As a leading embedded AIoT solutions provider in China, Techvision came to participate in this industry event and set up a special embedded pavilion to showcase Techvision's multi-format motherboards and complete solutions suitable for embedded and AIoT industries, allowing visitors to easily understand the whole embedded solutions and helping customers in the global electronics industry to explore the industry trends.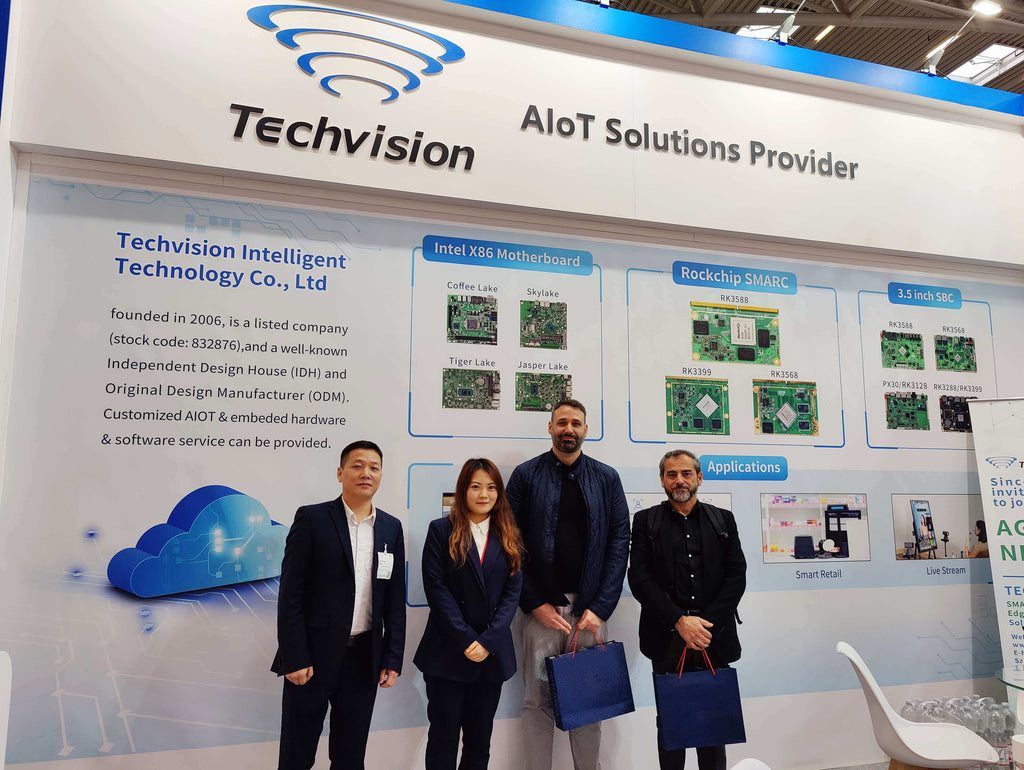 Techvision's overseas team communicates and chats with customers
The booth of Techvision attracted many overseas exhibitors to stop and communicate with them. During the exhibition, the company's overseas team received more than 100 overseas customers, discussed many new needs and opportunities, consolidated the cooperation relationship with existing customers and discovered a large number of potential customers, laying a solid foundation for the continuous development of overseas markets.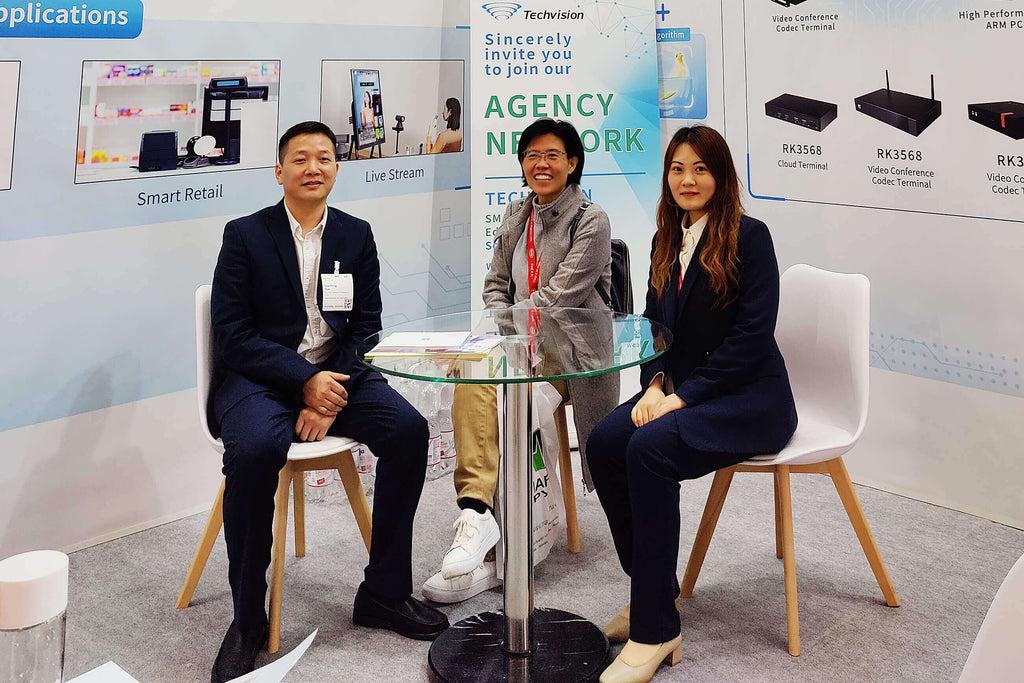 Photo of Techvision's overseas team with SGET representatives


At the show, Techvision exhibited in the same pavilion as the Standardization Organization for Embedded Technology (SGET), which aims to develop an independent specification for embedded computer technology, and its proposed SMARC specification was widely supported and adopted by industry manufacturers. As a member of SGET, Techvision Intelligent continues to release a variety of base boards that conform to the latest SMARC standard, underscoring the importance the company attaches to the SMARC specification.

Currently, our SMARC-compliant products are featured on SGET's official website for customers around the world to view.

SGET representatives highly appreciated Techvision's achievements in implementing the SMARC specification and are confident that the company will develop more advanced SMARC specification products.

The four-day exhibition is not only a rare event for the global electronics industry, but also an important window for Techvision to increase its visibility abroad. With the company values of honesty, innovation, diligence and win-win, Techvision provides professional and high-quality product solutions for the embedded electronics industry with a mature and professional attitude. In the future, Techvision will follow the development of the industry and continue to participate in various exhibition activities with high frequency to jointly drive the global digital transformation and upgrading in the exchange.