Audio&Video
With LincPlus portable HD webcam and bluetooth speakerphone, you can make video calls, take calls on the speakerphone, and even stream music from your laptop. Enjoy a rich auditory and visual feast with Lincplus webcam and speakerphone.

Free & Fast Shipping
Free shipping on order over $15 in the USA, UK and Europe. Package is expected to arrive within 3-10 working days.

Free Return & Replacement
Customers can request return or replacement within 30 days. All requests will be processed within 5 business days after the item is received by us.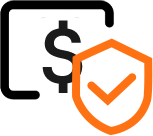 Secure Payments
Customers can pay securely with with Shopify Payments and Paypal via our website, and your transaction details are automatically kept confidential.

Customer Support
Our team provides technical assistance and professional service. Don't hesitate to contact us if you have any questions.