LincPlus C3 HD Audio Video Conferencing System
---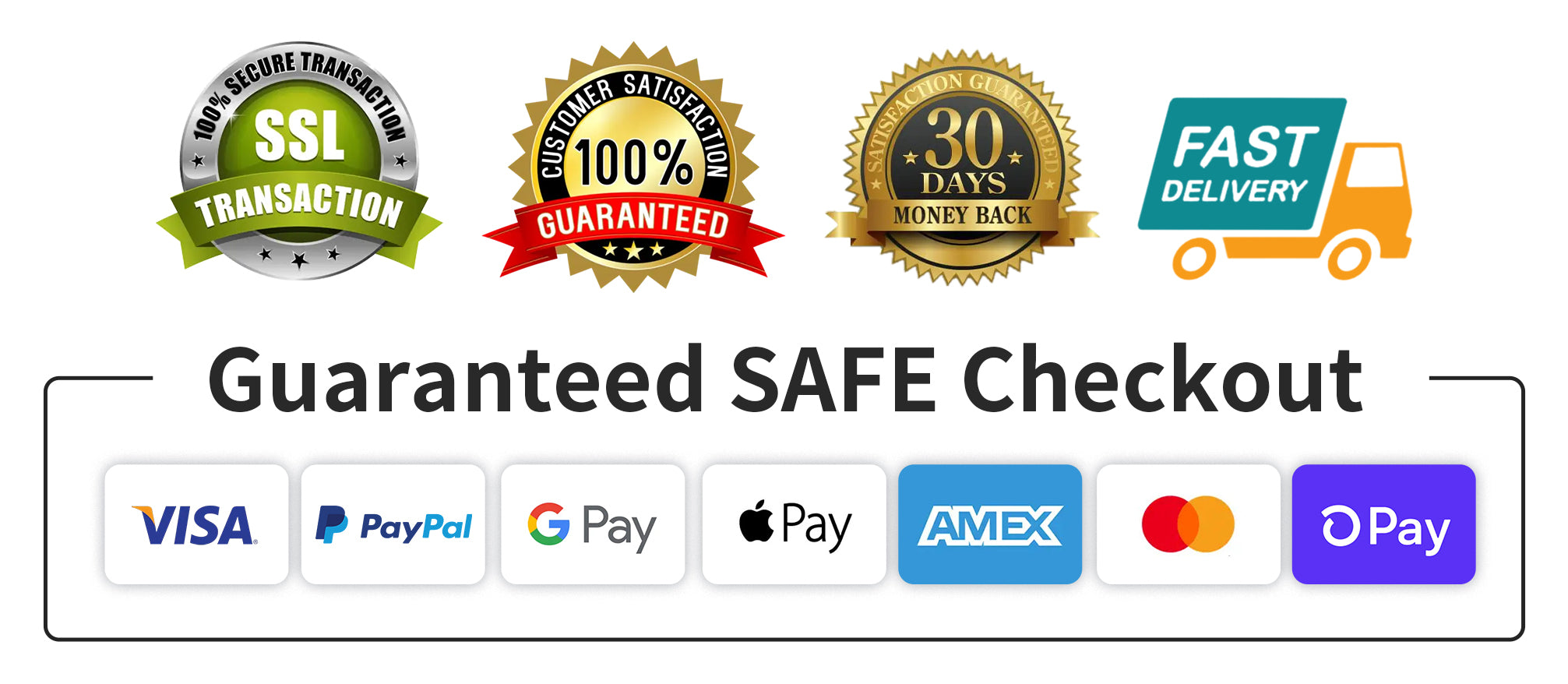 The LincPlus C3 all-in-one HD audio video conferencing system is made for business-level video meetings in conference rooms. Whether you are at the office or at home, an all-around video conferencing kit for live streaming can help you meet and learn.
Moreover, the LincPlus HD wireless video conferencing system with microphone and speaker creates real meetings that feel like you're facing them. It has great AI auto-framing and tracking technology, 5x digital zoom, 4K resolution, and a 120-degree ultra-wide-angle conference call camera.
With a built-in 4 full-duplex noise-canceling microphone array, a 360° 5m audio pickup range, and intelligent speaker tracking, this video conferencing system lets everyone in the meeting hear and be heard clearly. The smart speaker is made to help people hear better in loud, crowded conference rooms.
Another feature that stands out is that you can just plug it in and use it. Just put the conference video system under a TV monitor, on a wall, or on a table, plug this audio video conferencing kit into your PC, and you're ready for the meeting.
The LincPlus C3 audio-video conference system works with popular video meeting apps like Teams, Zoom, Skype for Business, WebEx, Facebook Messenger, and more. supporting both Windows and Mac.



Brand: LincPlus
Connectivity Technology: USB
Flash Memory Type: SD
Screen Size: 2.5 inches
Model Name: LincPlus C3
Included Components: 5m usb cable, Manual, Power cable, Remote control, Video and audio conferencing system
Video Capture Resolution: 4K
Lens Type: Wide-Angle
Effective Still Resolution: 16
Package Dimensions: 22.8 x 7.1 x 7.1 inches
Item Weight: 5.49 pounds
What's in the box: Video and audio conferencing system; Remote control; 5m usb cable; Power cable; Manual
Typically it takes 3-10 business days to receive your order. Reliable shipping courier: UPS/USPS/DHL/Amazon Logistics.
All items are shipped from our warehouses:
US warehouse: 178 Russell Street, Littleton Massachusetts 01460, United States
UK Warehouse:
Plot 1, Lyons Park, Sayer Dr. Coventry, West Midlands, CV5 9PF, United Kingdom
Germany Warehouse:
Kaltbandstrasse 4, Dortmund, North Rhine-Westphalia, 44145 Dortmund, Germany 
France Warehouse:
1 Avenue Alain Boucher, Parc d'activites des Portes de Senlis, 60300 Senlis, France
We provide lifelong customer support, one-year guarantee, and hassle-free 30-day return and refund policy.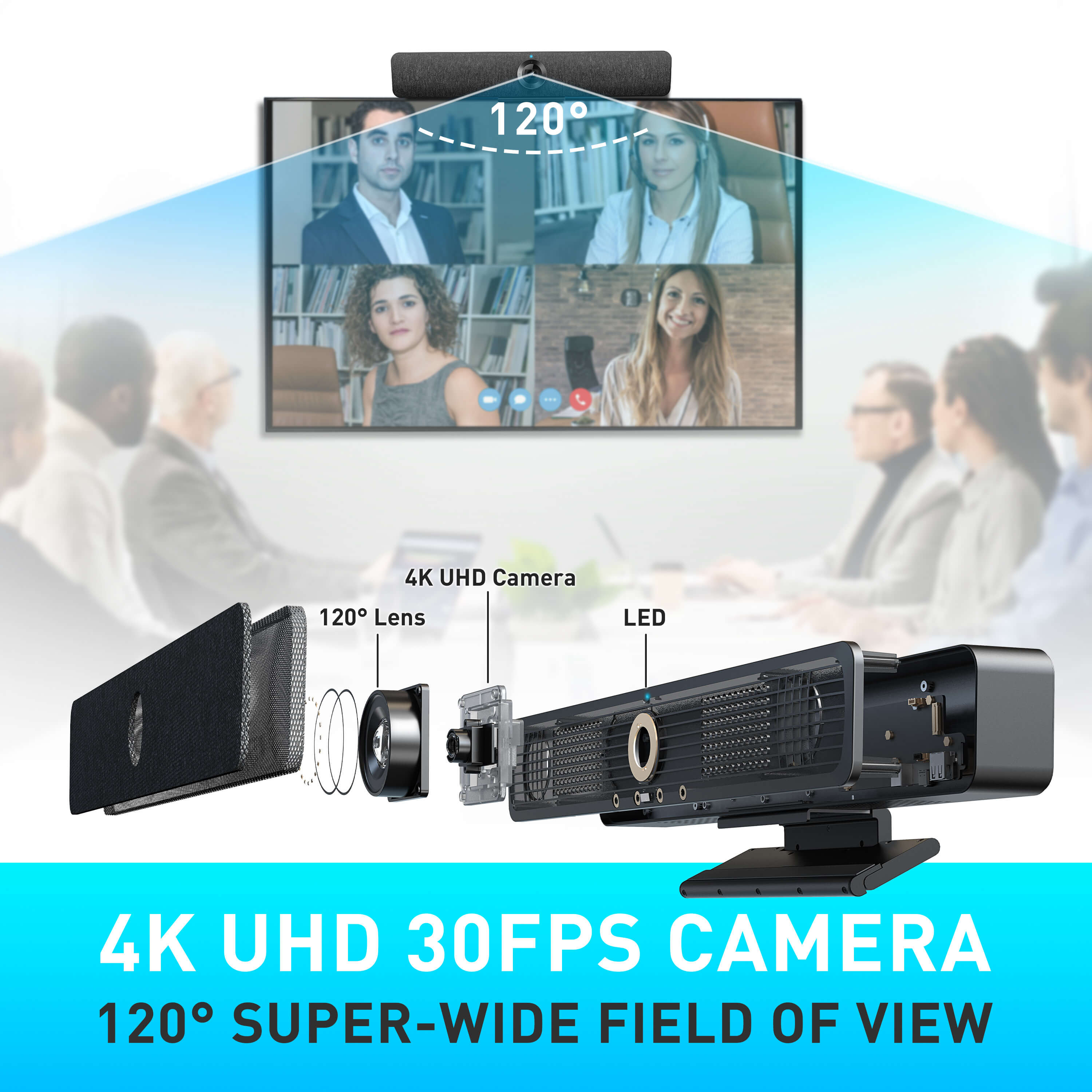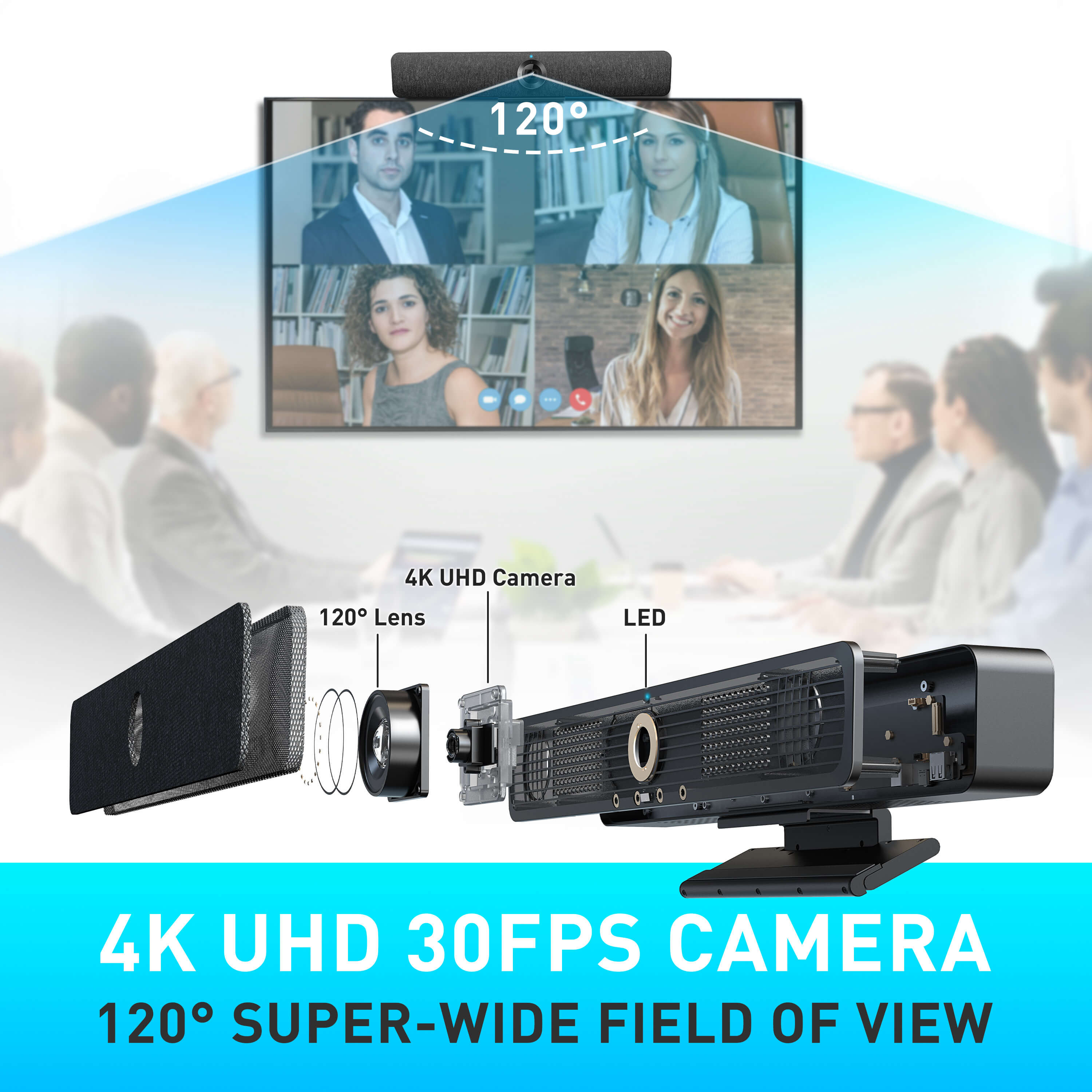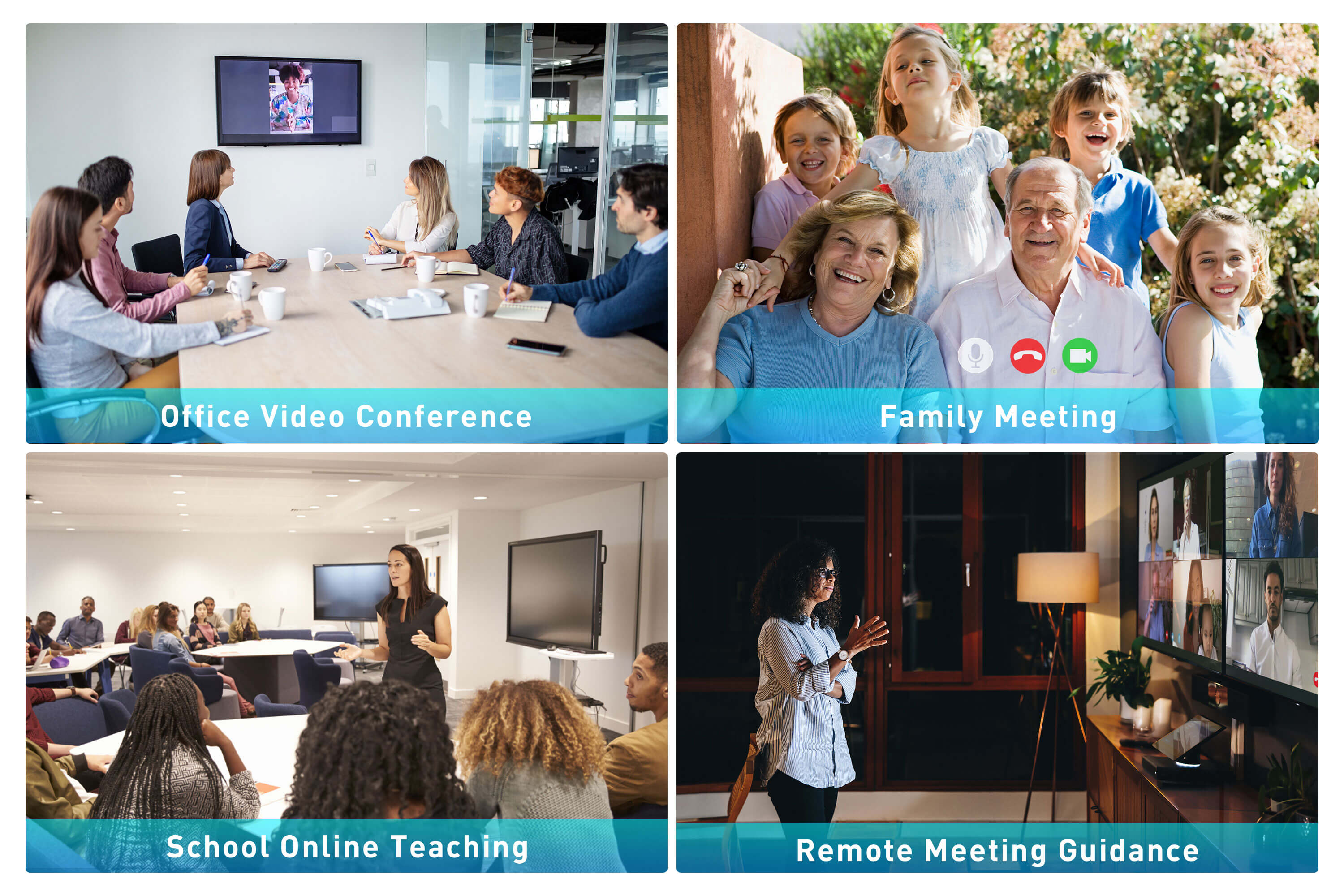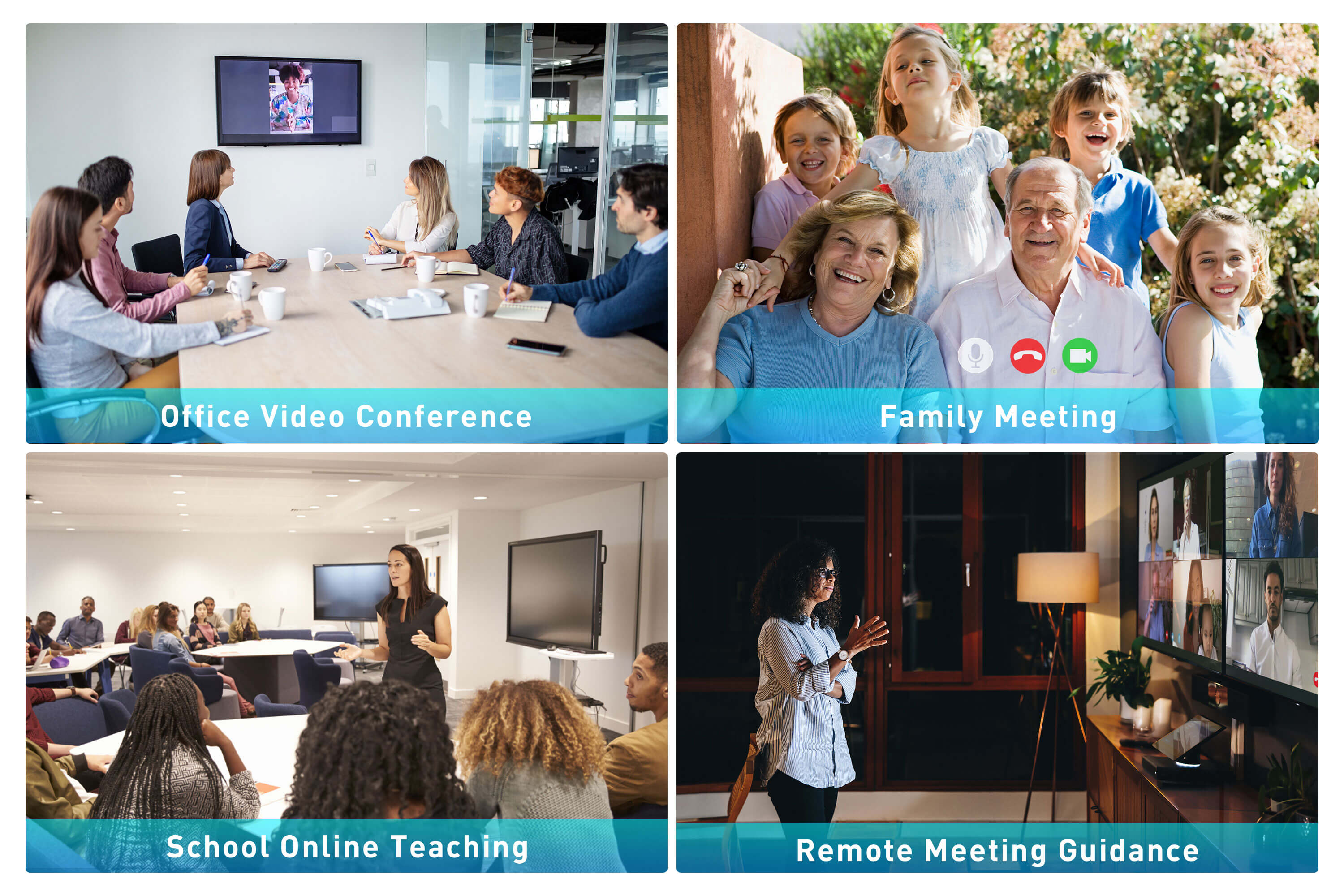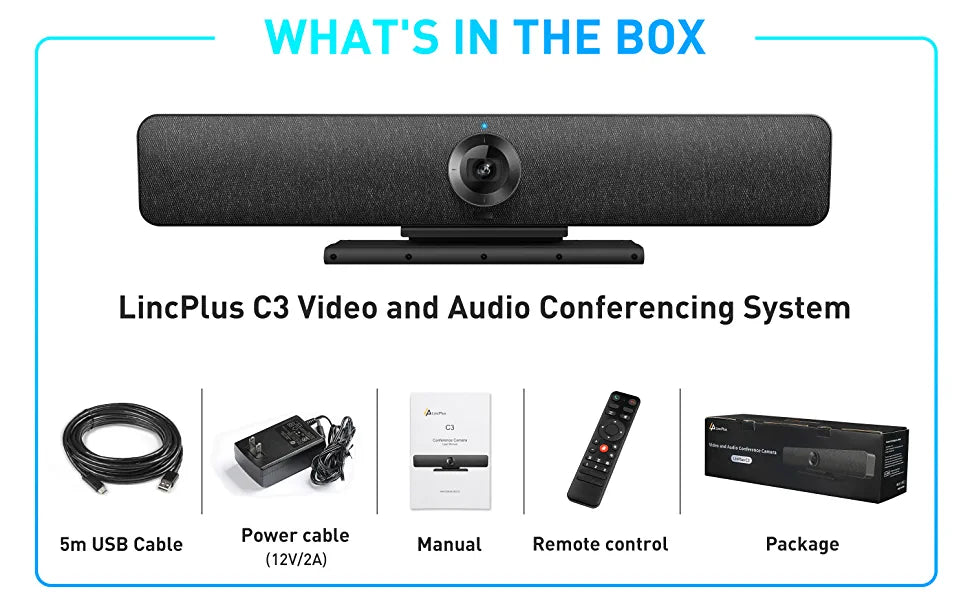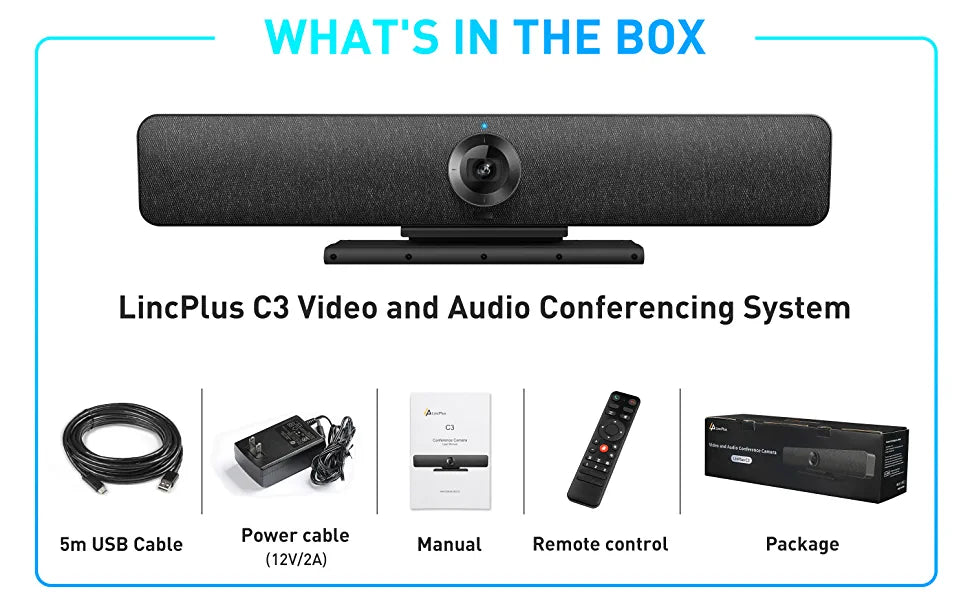 This product has no reviews yet.